Guide on how to write SEO-friendly blog articles!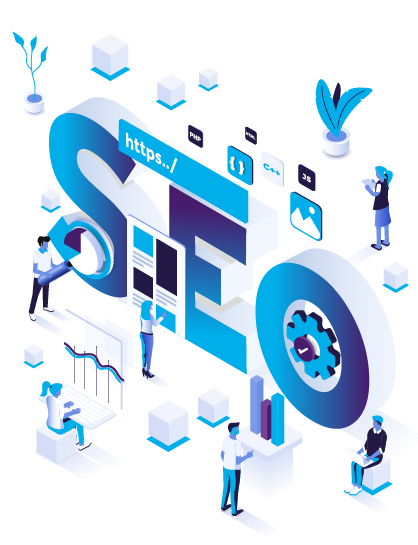 SEO & SEA
10 ways to write SEO-friendly blog articles
A while ago we started writing blog articles to boost our Marketing Monkeys inbound performance. Our primary goal has always been to increase organic traffic in a sustainable way at acceptable costs. Moreover, we wanted to showcase our capability to the audience and consequently build credibility and trust with potential clients.
However, after a while we realized how little impact simple articles would have if not being properly optimized for SEO. We started re-writing our articles with search engine optimization in mind, and found an impressive increase of inbound, organic traffic to our website. Once we knew how to write and produce SEO-friendly content, we moved on to the client's side and started offering our capability as a service. In this article we would like to outline the most important do's and don'ts' s of content production at the present time.
How did content Marketing evolve?
First, however, we would like to have a brief look at the history of Content Marketing. Content marketing has been around way before the internet, through forms of print ads, stories, and even comics. Why is this? Because content marketing is all about storytelling.
In fact, according to Content Marketing Institute, the very first example of content marketing was in 1732, when Benjamin Franklin first published the yearly Poor Richard's Almanack, with the goal of promoting his printing business.
The world has obviously evolved since then, and content marketing now primarily exists on Google, YouTube, and other social media platforms. In 1996 Bill Gates famously announced that 'content is king', and predicted that content is where much of real money will be made on the internet. More than 20 years ago Bill already realized how much of an impact content will have in near future.
In the good old days when Google's algorithms were not that sophisticated, a good piece of written content could dramatically boost your search engine rankings. Along with the uprise of the internet and the downfall of traditional media like illustration magazines or newspapers, there's been a dramatic shift of labor from the media to the commercial corporate side of business.
Big businesses have installed complete editorial teams who produce quality content as a new way of advertising things. The real beauty of content is, that it does not only account for a great search engine media reach but also increases product awareness, trust, and credibility with your business. It serves a broad spectrum of purposes and thus has become extremely popular.
Every stage during this funnel is because of one thing: you have created great content. There are also many ways in which you can measure your content marketing goals. Is it through website visits, social media followers, or email subscribers?
As HubSpot says: "because consumers are more informed and more empowered than ever before, it's important to deeply understand your buyer persona and the journey they make so you can create content that helps them along that path while positioning you as an authority in your space."
Once you've decided this, you can then begin creating your content.
How to set up my own blog?
Before you can get started by writing, designing or podcasting nice user-friendly content, we trust you should make up your mind and develop a stringent content strategy. With our clients, we have been taking the following aspects into account:
After having shaped your content strategy, you should then begin to create a list of all content ideas. This should be a compiled list of blog titles, social media posts, videos, podcasts, eBooks, webinars, and any other content that your business can produce to help solve your potential customers problems.
After collection of the first ideas, for instance we created a list with 350 article ideas, we then recommend pursuing the below start to finish process of content creation:
10 ways to improve your content
1. Keywords: Think before you start writing
Keyword and competitive analysis are highly valuable first steps into the world of SEO. Once you've done that, make sure to incorporate your keywords in a natural way to achieve a natural language style. Only embed keywords if they are a great contextual fit and avoid integrating too many keywords at once (which is a
black-hat SEO technique
known as keyword stuffing). This would only decrease the relevance of the main subject to the eyes of Google's very intelligent crawlers.
2. Maintain a logic h-title structure
The content structure is above all shaped by means of h-titles. Those should be built up in a logic and consistent way, which will help Google in turn, to understand what your article is about and what its focus is. Logically Google compares h-titles with the keywords you've built in and checks if it fits contextually.
3. Content density: Have enough written content
A crawler can only access text and combine that with image tags, multimedia elements and of course user data such as session times and clicks to assess the quality of content. However, to rank at all, you should have a minimum text amount of 500 words per blog article. A study conducted by
SerpIQ
actually found that the average page in the top 10 search results has between 2,000 - 2,500 words. This is because a longer article means more information and data that is of value to the reader.
Just remember, if the quality of your content is poor, then it doesn't matter how long it is.
4. H1 titles with maximum 3 keywords
Don't overdo it with keywords in the title or the article loses its clear positioning and strength. Then better write 2 or 3 articles on those detail subjects and form one conclusive main article with a more unspecific title, linking to those sub articles.
5. Test for duplicate content
Make sure that every article is unique and does not contain any duplicate content. If you produce content with third-party suppliers, we advise you to check for plagiarism. Here you can check your written content:
https://www.plagscan.com/de/
6. Keyword consistency: Title and intro
H1 title keywords should again appear in the first few lines of the intro text. However, please do not place the keyword at the very beginning of the sentence.
7. Place keywords in the URL
Place your keywords in the URL and use - (minus) for separating different words.
e.g.:
http://www.example.com/category-keyword/subcategory-keyword/primary-keyword.html
8. Internal linking
To let the SEO juice flow, you should make sure to have no dead ends on any subpages. Link your pages internally to e.g. similar products, references, or services to that the user does not have to click on the return button.
9. Related Keywords usage
Use Google's keyword planner (
https://ads.google.com/home/tools/keyword-planner/
) to not "overuse" keywords and to avoid keyword stuffing. The goal is to reach a natural language and nice reading flow without Google penalizing us for having too many keywords or not ranking us well for having too little density.
Conclusion and Marketing Outlook
We are heading towards a future of integrated Digital Marketing in which content will play an even greater role than today. The times where you could boost your organic search results with a simple blog article are already gone for quite a while. This is because there are currently
500 million blogs
in the world, and the number of new blogs each year are growing faster than the human population.
With so much content being put out every year, it now takes infographics, appealing images, videos, and audio to stand out from your competitors. Only by conveying messages through different formats and channels can you achieve sustainable traffic levels with great session times and conversion rates.
Google's algorithms become more intelligent and sophisticated in assessing the quality of content. As a result, your content will also have to transform and improve over time. You might want to read our "Why should I have a blog" article to get greater insights into that subject.
Looking into the future of Marketing, one will notice how society is gradually shifting towards greater autonomy and self-determination. This will lead to consumers and business partners taking decisions based on quality content and interaction with the community instead of simple sales pitches.
Therefore, an increasing amount of companies are taking an inbound approach to their marketing. Inbound practices produce 54% more leads than outbound, whilst also costing an average of 61% less. Inbound marketing is so effective as it positions your brand in a position of authority that gives value to your customers before asking them to purchase from you.
Consumers should and will however bear in mind, that content often bear a political note. Who is the author? What are the motives of the writer? What bias exists in wanting to fulfill a business purpose?
Search-engine friendly content of the future will merge different formats and personalized content pieces based upon user needs. Google will most likely shift from providing millions of search results towards providing a few but highly suitable results. Selection and quality assurance will be decisive in beating your competitors with great content.
So, bear in mind: Be transparent, try to help others, share your knowledge. Good inbound Marketing might not pay off today or tomorrow but the day after…
Do you want to share this article?
0 Comments
Write Comment
Do you wish to comment on this article? Cool! Please register for it an we promise not to spam. Please be respectful when commenting on article. Thank you!